British Association for PERFORMING Arts Medicine
Board of Trustees
Chair of the Board
Peter Leathem joined PPL as Head of Legal and Business Affairs in 2002. Following several senior positions within the company since that time, including Managing Director, he was appointed to the position of Chief Executive Officer in January 2012. Prior to joining the company, he was a partner for eight years with City law firm GSC Solicitors, where he specialised in intellectual property and was Head of the Intellectual Property Department.
Peter has been a director of PPL since 2006. He is also a director of VPL (the music video licensing company), PPL PRS Ltd (the public performance licensing joint venture company with PRS for Music), UK Music (which represents the recorded, published and live sectors of the music industry), and the British Copyright Council (which represents the broader copyright community). He is also Chairman of the British Association for Performing Arts Medicine (a healthcare charity for those in the performing arts), a member of the board of SCAPR (the organisation for collective management organisations around the world representing performers) and a Trustee of the Ivors Academy Trust (a charity which seeks to educate the public and to empower and support music creators).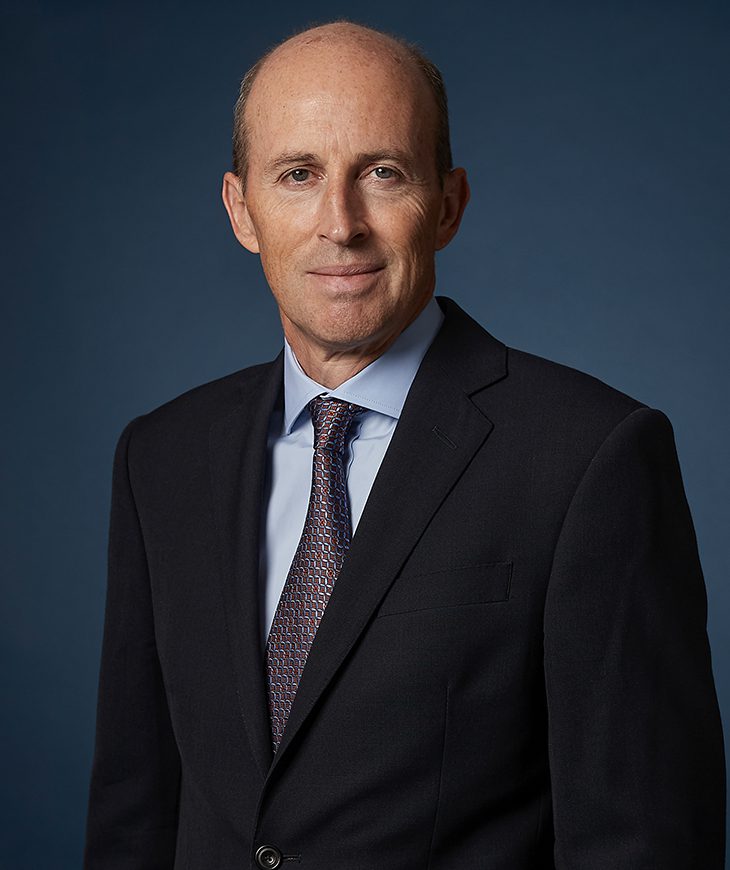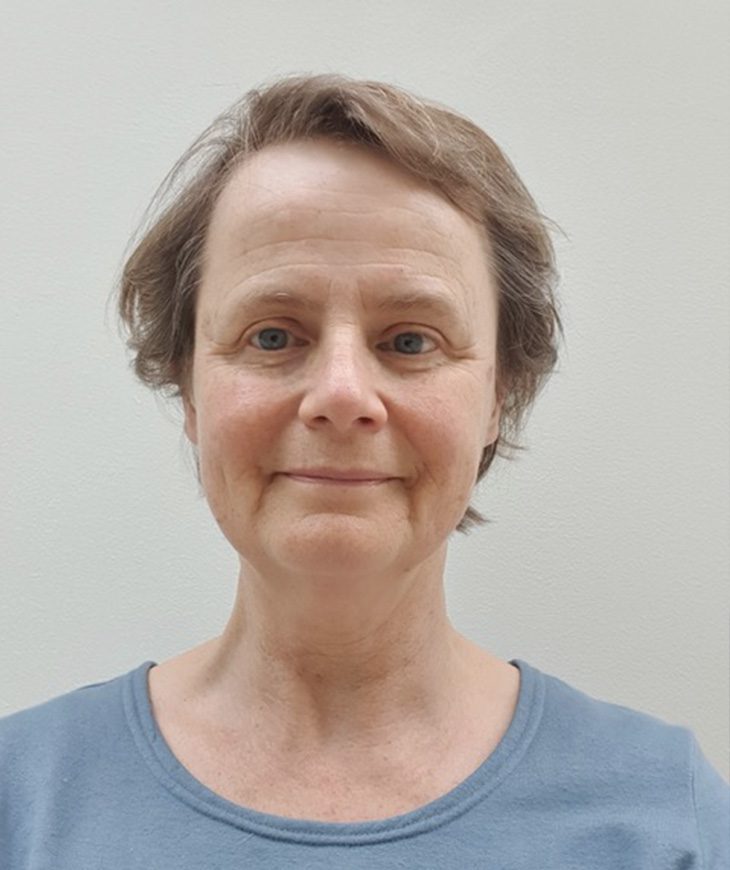 Penny has been associated with BAPAM since its inception and over time has filled many roles including BAPAM GP and Hon. Medical Advisor to the English National Opera (ENO) orchestra. She has been a Trustee since 2005 and has acted as the Hon. Medical Director since 2007.
In this capacity she oversees, on behalf of the Board, BAPAM's clinical services and Clinical Governance, and chairs the Medical Committee. Penny's background is in General Practice in the East End of London, but she now lives in rural Gloucestershire and runs a small private performing arts venue. She is a very indifferent amateur cellist.
John Turner is a Chartered Accountant and former Managing Director at an international investment bank. Since retiring from full time employment four years ago, he has redeployed his skills in the not-for-profit sector. John joined the Board of BAPAM in 2018.
He is a Non-Executive Director of Certitude London (a London based provider of care and support for adults with learning disabilities, autism or mental health issues), a Trustee and Treasurer of the Institute of Physics and Engineering in Medicine and Trustee and Treasurer of The Just a Drop Appeal (and international development NGO) and consults for two further not for profit organisations.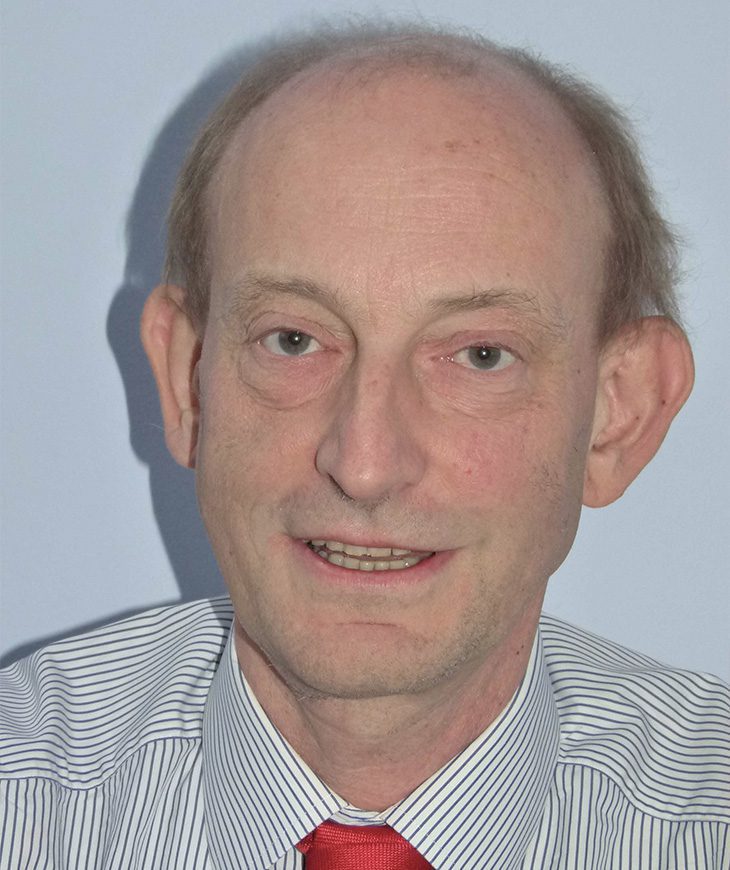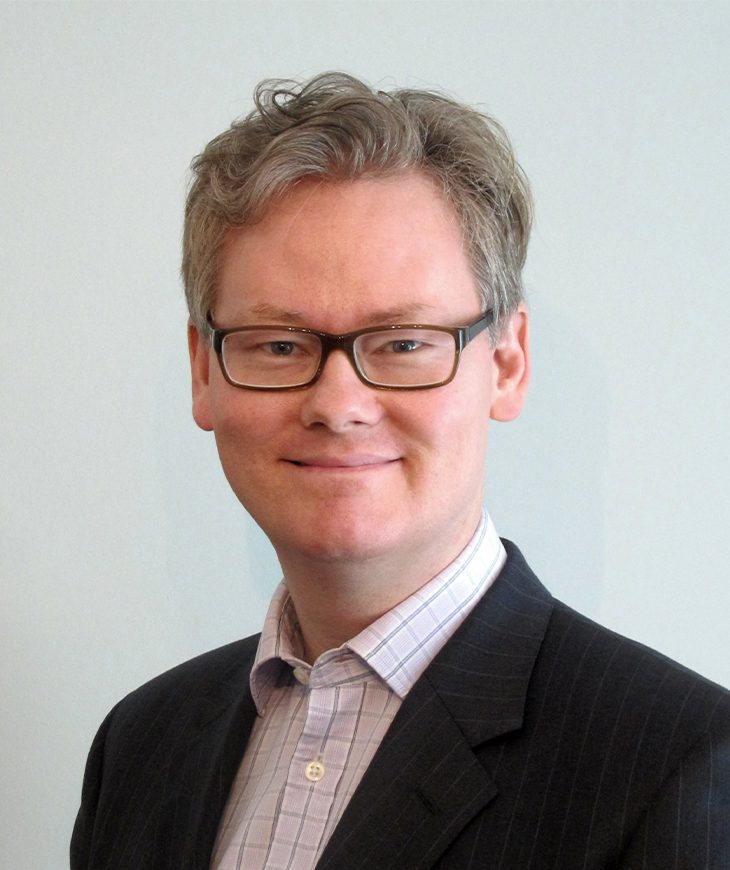 Aaron Williamon is Professor of Performance Science at the Royal College of Music, where he directs the Centre for Performance Science. His research focuses on skilled performance and applied scientific initiatives that inform music learning and teaching, as well as the impact of music and the arts on society.
Aaron is founder of the International Symposium on Performance Science, founding chief editor of Performance Science (a Frontiers journal), and a fellow of the Royal Society of Arts (FRSA) and the UK's higher education academy, AdvanceHE (FHEA). In 2008, he was elected an Honorary Member of the Royal College of Music.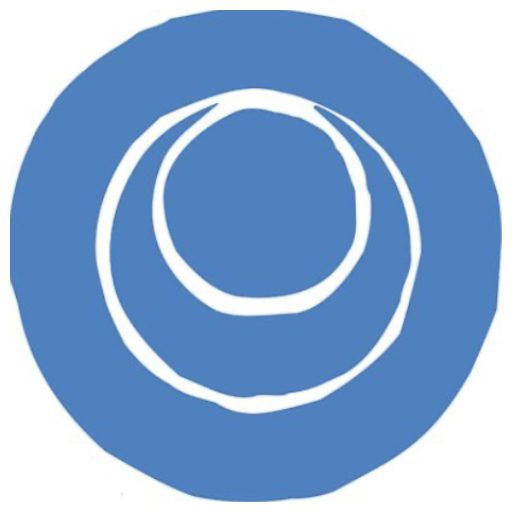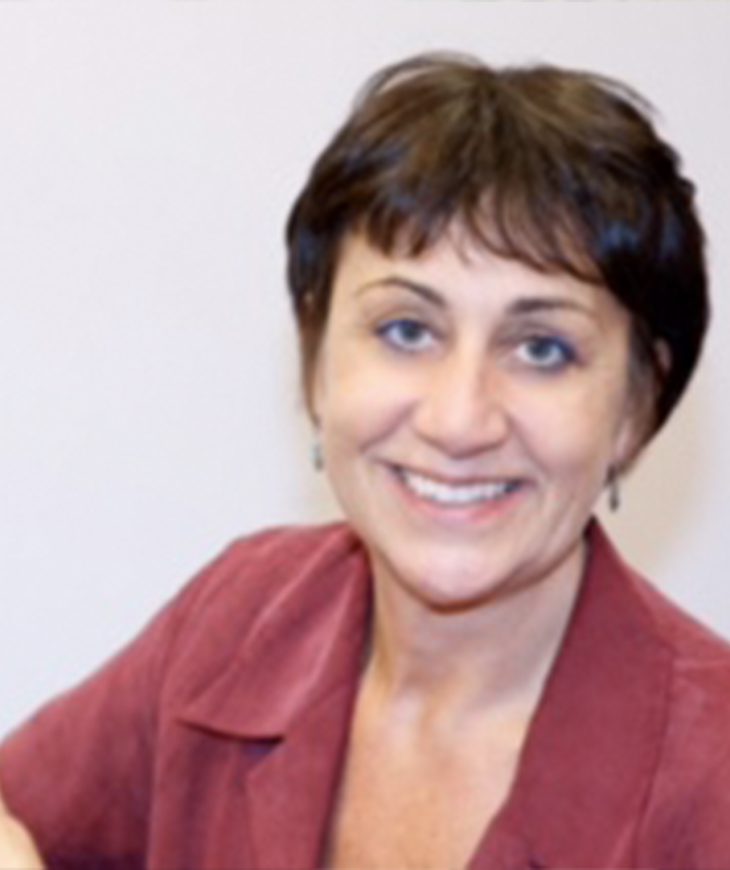 Diane began her career as a performing musician and teacher before joining the Musicians' Union in 2006 in a newly created National Organiser role focussing on developing specialist support for musicians who work across the whole of the education sector.
Diane's interest in health and wellbeing began when she was an undergraduate music student where she undertook research into the causes and effects of performance anxiety on musicians. She was able to build on this interest whilst in her role at the MU by developing resources and support services for musicians in all areas of their physical, mental and emotional health resulting in the MU now being a key player in this area of work. Diane has been on the board of BAPAM for over a decade and it has been part of her mission during this time to build positive working relations with the other organisations who provide help and advice for musicians allowing for collaborations and a more comprehensive package of services being available. These include working with Help Musicians and the Musicians' Hearing services to develop the Musicians' Hearing Health Scheme promoting hearing health as well as working closely with the Royal Society of Musicians, where Diane is currently a governor, and Music Support in order to be able signpost musicians for advice and guidance on all aspects of their physical and mental health.
Diane is an enthusiastic yoga practitioner and completed her 500 hour yoga teacher training in 2020. Having now left the MU she is developing her charitable work concentrating especially on creating opportunities for young musicians and looking after the mental health of all young people.
MBBS MRCP MSc Public Health DTM&H DOccMed DFPH
Dr Easmon trained at St George's, London. He did his elective in Ghana (his country of birth) and has since worked with, among others, Merlin, Raleigh International and Save the Children in Rwanda, and ECHO in Armenia, Georgia and Azerbaijan. He has been privileged to work in and visit 75 countries. Charlie's interest in mental health in the workplace came late through his occupational health work. He has built his own private medical business through various (at times stressful) ups and downs over the last 15 years and has counted 12% of the FT100 amongst his clients.
Charlie is the President of The International Association of Physicians for the Overseas Services (IAPOS), Medical Director of Your Excellent Health Service & COVID 19 Check, Co-founder of Global Health Action Strategies and Solutions, Former Honorary Lecture at UCL Performing Arts Medicine (2015-2018), a Lecturer for the Diploma Course in Occupational Medicine at the Royal Society for Public Health since 2010, and was part of the Development Team for The Black Cultural Archives from 2016 – 2018. He was also a TEDx Speaker on a Private Alternative to WHO for Global Health Emergencies.
Charlie has been featured in the media on several occasions including in Time Out, CNN African Voices, the Nana Churcher Show and the Tip TV Health programme. In 2008, Charlie was awarded the Excell award for Innovation, Dedication and Excellence at the 8th Annual Ghanaian Professional's Association Awards and, in 2012, he was nominated for the Ghana UK Business Awards in the professional category.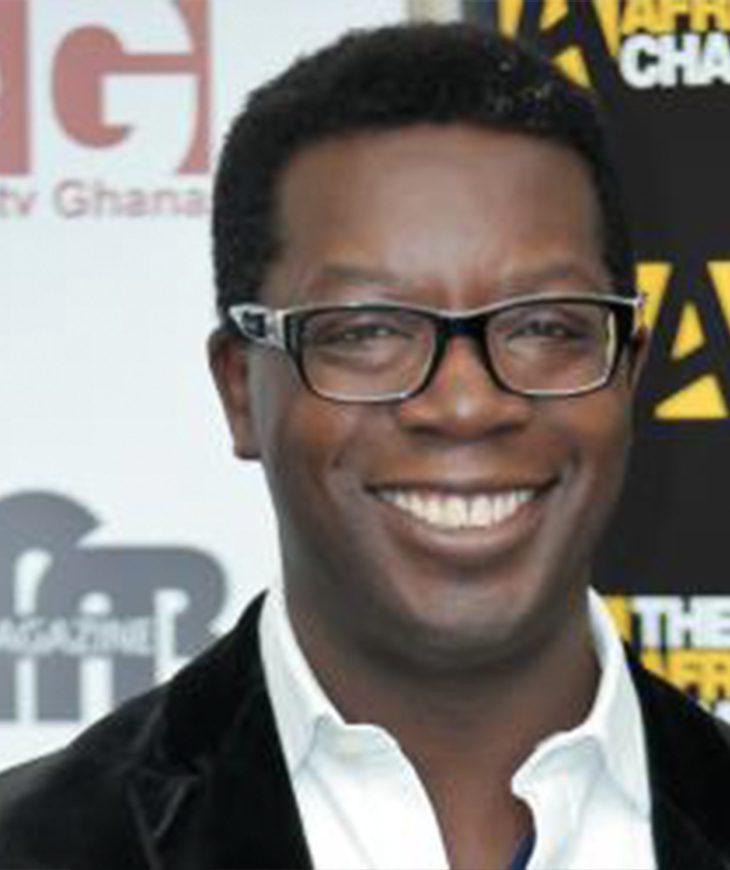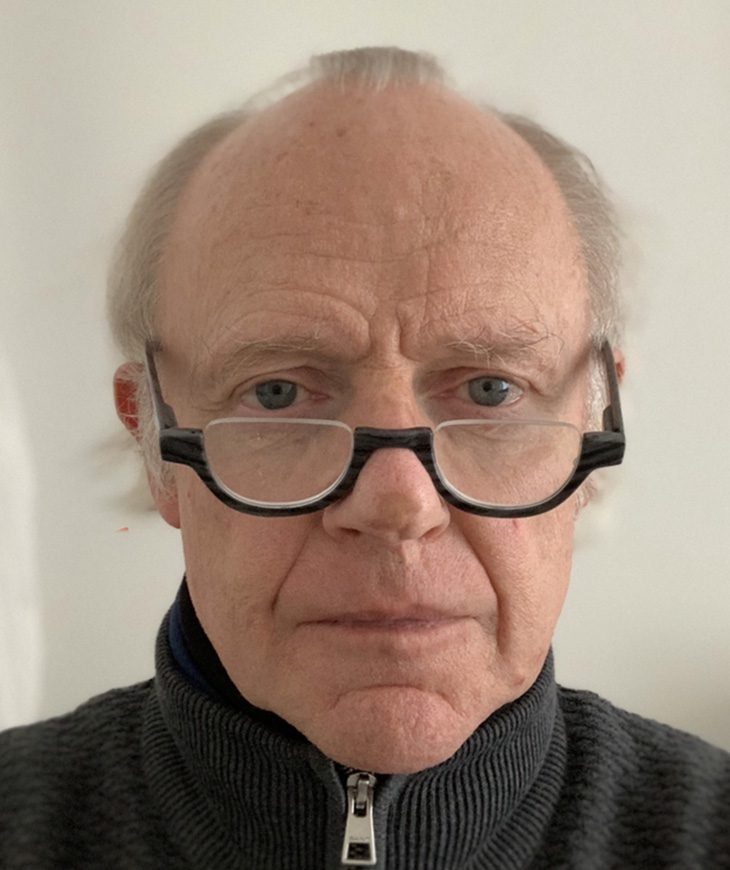 Jonathan was appointed a Trustee of BAPAM in 2019.
A veteran in the music industry, Jonathan consults for a number of companies on PR issues including, amongst others, PPL and PRS for Music, the licensing companies that respectively, on behalf of musicians (and labels) and writers/composers (and music publishers), license music for broadcast, online and public performance use. He was previously Director of PR and Corporate Communications at PPL for eight years.
Prior to joining PPL in 2006, Jonathan spent three years at the PR agency, The Outside Organisation, as Head of Corporate PR working with a wide range of clients including companies, executives and entertainers. Previously he had a long career at Sony Music Entertainment, formerly known as CBS Records, in a variety of PR roles and worked closely with many of the company's leading UK and international artists as well as overseeing many corporate issues across Sony's diverse interests.
He started in the music industry as a freelance music journalist in the seventies contributing to a number of different publications. Besides being a Trustee of BAPAM, and working with other charities within the music sector, he is also a trustee of the BRIT School in Croydon and has chaired the School's PR Committee for twenty years.
Mark began his medical training in Cambridge University. He then trained as a surgeon in south London. Before becoming a consultant, Mark did fellowships in hand and wrist surgery (Queen Victoria Hospital, East Grinstead) and trauma in the University of Pisa, Italy.
His specialist interests were trauma and upper limb surgery. His first consultant appointment was in 2001 in Woolwich as a general orthopaedic surgeon. He then moved to Kings College hospital in 2003 where he progressively specialised in trauma and then hand and wrist surgery. He left the NHS in 2015 and now only works in the private sector. He continues to specialise in hand and wrist surgery and has an interest in trauma.
Whilst the majority of his work is general hand and wrist surgery, much of which is related to sport and exercise, he has developed a particular interest in treating hand and wrist problems in musicians. He was very fortunate to inherit much of the hard work previously done by Mr John White and Mr Ian Winspur. Both of these surgeons had spent many years setting up specialist practices for looking after musicians.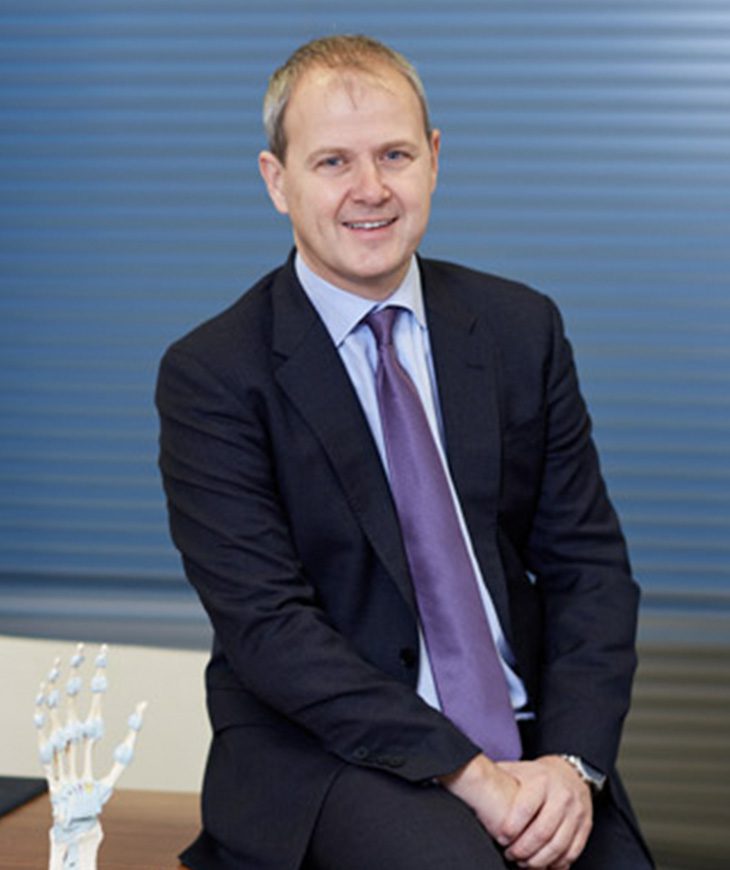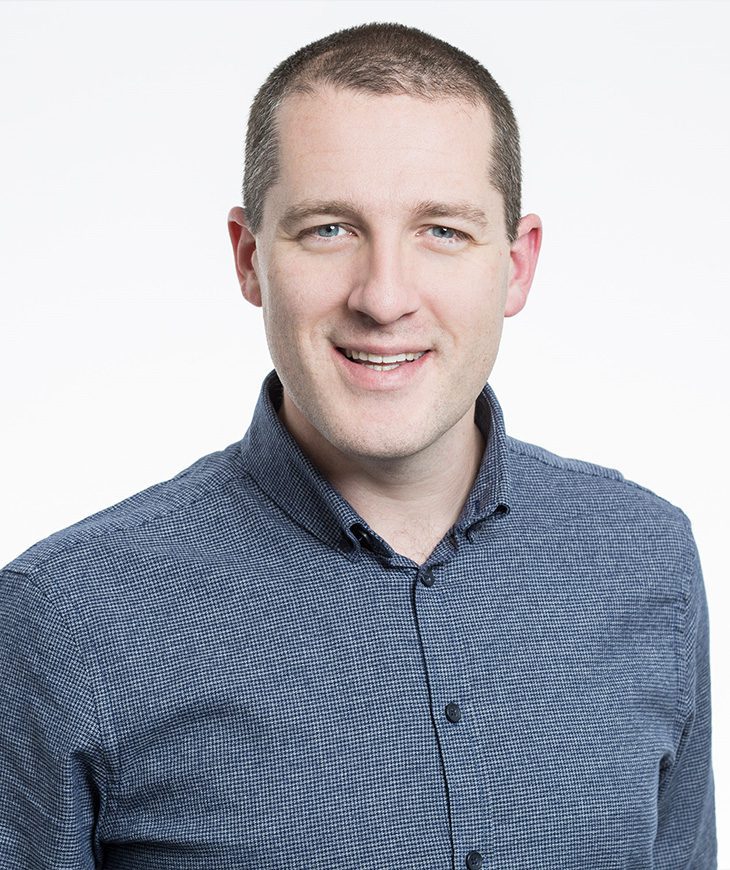 Professor Patricia Woo is Emeritus Professor of Paediatric Rheumatology at University College London(UCL). She obtained her medical degree in London, PhD in Cambridge, was postdoctoral scientist at Harvard, and is on the GMC specialist register. She was consultant physician 1985-2013, Professor of Paediatric Rheumatology 2004-2013, and founded the paediatric and adolescent rheumatology centre in Great Ormond Street Hospital for Sick Children and University College Hospitals. She was elected Fellow of RCP, RCPCH, Academy of Medical Sciences, and UCL. In 2005, she was awarded the Queen's honour, CBE, for services to medicine.
Prof Woo carried out clinical and basic research in musculoskeletal and inflammatory diseases, with special interest in young people. She co-founded the first European paediatric clinical trials organisation in 1994, the Paediatric Rheumatology European Society in 1999 and was its first president. She also helped set up Childrens Chronic Arthritis Association (CCAA) in the 1990s with parents of patients, and remains as patron. Thoughout her career, she has carried out charitable/voluntary work in clinical and scientific research nationally and internationally.
Professor Woo is an avid music lover and has performed in amateur chamber concerts as a pianist. Her involvement in performance arts medicine began in clinics for sports people and dancers while at Guys hospital in 1979. Prof Woo joined as BAPAM clinician since 2012, but retired in June 2020.