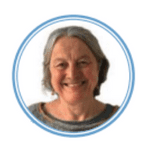 BAPAM-registered chartered physiotherapist Dominique Royle sent us her recent article which explores the management of playing-related musculoskeletal disorders (PRMD) in musicians. First published in In Touch 178 (spring 2022), which focused on occupational health, we are grateful to Physio First for their permission to share the article here: Playing-Related Musculoskeletal Disorders in Musicians (pdf)
Dominique's article helps us gain a better understanding of the incidence of PRMD in musicians, and appropriate physiotherapy management strategies to facilitate musicians' recovery and return to optimal performance. She describes the problems that musicians face with seating. Seating provided by practise and performance venues often does not cater for the various body shapes and sizes, causing difficulties for those who spend a considerable amount of time sitting while playing. Dominique also examines the importance of the ratios of work:rest and acute:chronic workload when considering the length of practise sessions.
Managing musicians' problems is a dynamic and reflexive process which requires a deep understanding of the demands placed on the musician. Dominique stresses the need for physiotherapists to adjust their hands-on education and exercise techniques to mirror the experiences, thought processes and language used by musicians, especially when considering self-management strategies such as adjustments to lifestyle and practice routines.