We are proud to be delivering a counselling service for Equity, funded by Equity and by the Equity Charitable Trust. So far, 50 performance professionals have accessed the service and we have provided 300 free counselling sessions. We used the PHQ-9 and GAD-7 scores, which are standardised measures of clinical outcomes, to review the level of acuity before and after therapy. These consistently showed improvement which is very encouraging.
For 25 patients we reviewed, GAD scores reduced by 40% overall: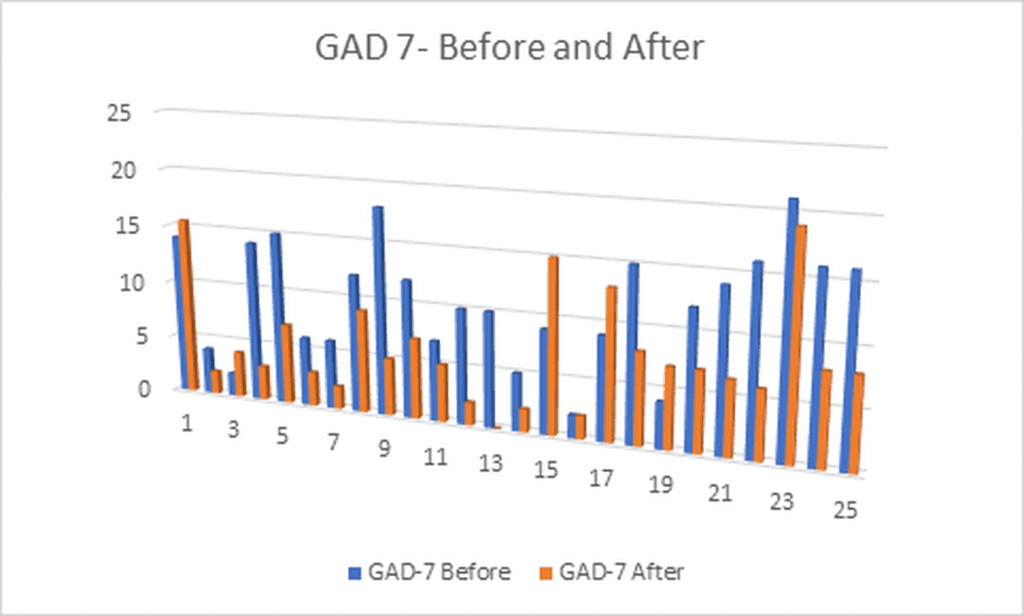 PHQ-9 scores reduced by over 50%: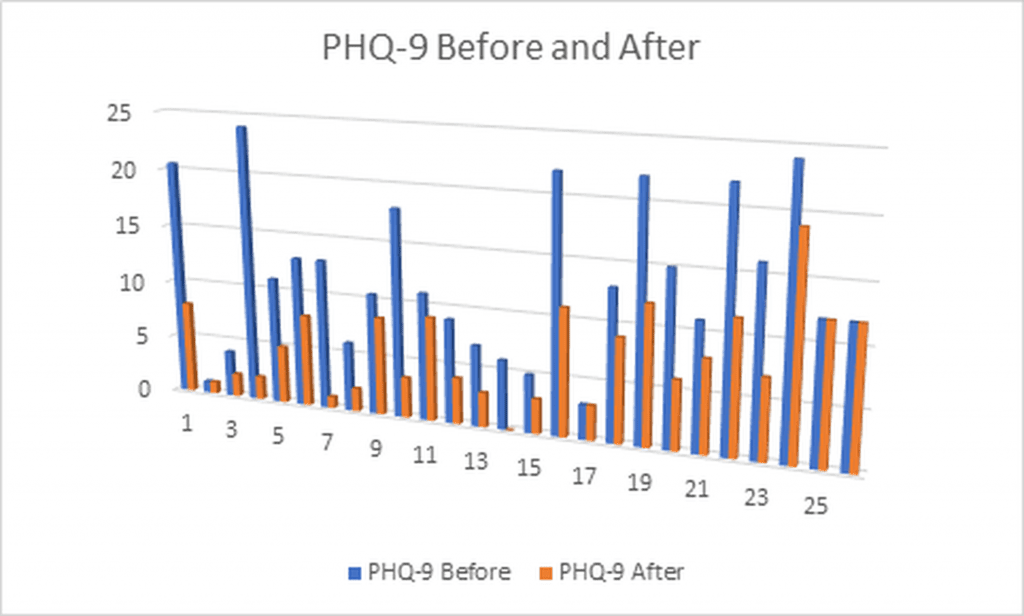 Clients were asked for feedback. 92% of clients who responded rated counsellors "excellent" or "very good". All clients said that they would recommend BAPAM to other performers.
Comments included:
Created a wonderful, accepting and supportive atmosphere
X had first hand understanding of life as a performer and the challenges that go with it. In my previous experiences with therapists of all sorts, be it a physiotherapist for injuries or counsellors for mental health, they just didn't get what life is like for a performer and I ended up having to explain myself over and over. I didn't have that with x, we just got immediately down to business. Anxiety stemming from the current situation was the main issue for which I sought counselling. X gave me a safe space to talk through it all and tools to help manage it.
Very satisfied, happy to recommend "it's ok to talk about things not being ok"
I cannot tell you the life changing difference X has made to me in six weeks. I cannot thank you enough.
I was still very much suicidal when I first spoke to X but I feel in a much more secure place now and able to carry on what we started.
Fantastic service, it felt empathetic and non-judgemental throughout
It's been a godsend.
It was excellent, I'm so grateful it was there for me.
We are enormously grateful to Equity and the Equity Charitable Trust for enabling this programme for creative practitioners.